Volume One:
Fernwood & Victoria West, 2004
Revised 2012, updated 2013
$24.95
Click images to view larger versions of covers.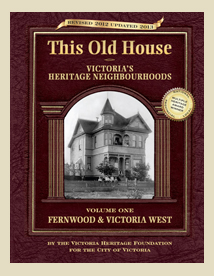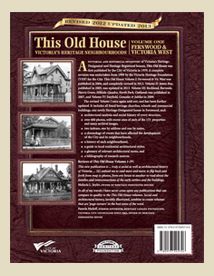 Available at local independent book sellers including Bolen Books, Munro's Books, Ivy's Bookshop, Russell Books, the Royal BC Museum Shop, and Tanner's Books in Sidney.

Some of these book sellers will ship copies of This Old House.

Also available at Victoria City Hall or through the Victoria Heritage Foundation.