Volume Three:
Rockland, Burnside, Harris Green,
Hillside-Quadra, North Park & Oaklands
2007
Updated 2021
$29.95

Click images to view larger versions of covers.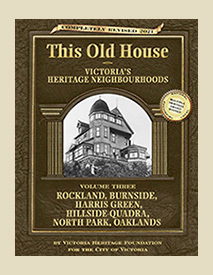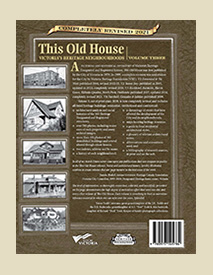 Available at local independent book sellers including
,

Some of these book sellers will ship copies of This Old House.
, , , the Royal BC Museum Shop, and in Sidney.

Also available at Victoria City Hall or through the Victoria Heritage Foundation.