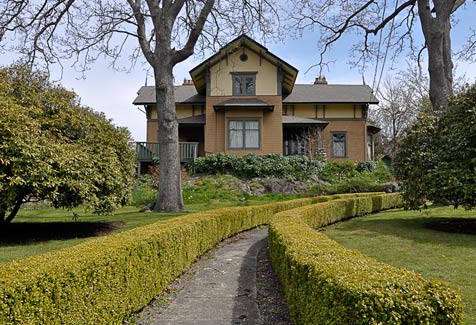 The Victoria Heritage Foundation (VHF) is a not-for-profit organization under the Societies Act that supports owners of heritage buildings which were originally intended as single-family structures or duplexes.
The City of Victoria established the VHF in 1983, replacing an earlier program instituted in 1978, to administer grants for owners of Designated Heritage houses. In 37 years of funding, the City and VHF have awarded 1,234 grants to 361 houses. By encouraging homeowners, the City has also seen a dramatic increase in the number of homes protected by heritage designation, from 142 to over 410 in the last 28 years.
To date, 89 of Victoria's Heritage-Designated houses have received Hallmark Heritage Society awards for outstanding rehabilitation work. A number have also received awards from Heritage BC and Heritage Canada for their efforts. Most of those award-winning houses have received VHF/City of Victoria funding.
VHF has also undertaken major projects in the field of education and public awareness. VHF produces the This Old House heritage publication series, Neighbourhood Heritage Walking Tour brochures and Your Old House booklets in partnership with Heritage BC and the Vancouver Heritage Foundation.

The VHF consists of three bodies: the Board of Directors, the House Grants Committee and the Education Committee.